Vinyl / Lathe Cuts
Cassettes
Compact Discs
Compilations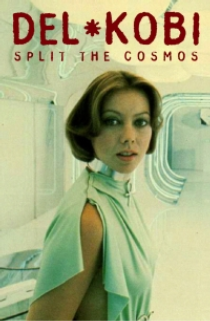 DEL / Kobi
Split The Cosmos
MC · Kassettkultur · KULT 008 · 2011-04-05
Limited edition of 50 numbered copies.
DEL reports from a cosmic trip to Bodø, Norway with a live recording from Nødutgangfestivalen 2010, while Kobi offers a spacey noise drone made from primordial matter, recorded at the release party for their 2010 album "Urstoff" at Sound of Mu, Oslo, Norway.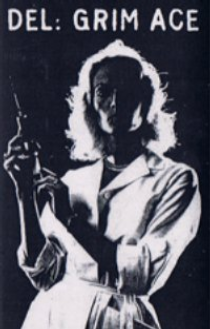 DEL
Grim Ace
MC · Gold Soundz · GS#92 · 2009-12-20
Limited edition of 50 copies.
Features two noisy outtakes from the Villa Graps sessions. Dedicated to crazy aces everywhere.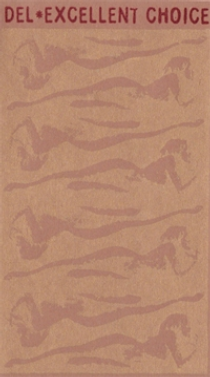 DEL
Excellent Choice
2xMC · Kassettkultur · KULT 001 · 2009-06-01
Limited edition of 100 numbered copies packaged in presentation cases with six variants of the silk screened cover art.
Features four distorted and explosive live performances. The first tape was recorded in Dunedin and Auckland during the band's Sheep Tricks Tour of New Zealand in 2005, while the second tape features two shows in Oslo in 2006.
Birchville Cat Motel / A.M. / DEL
Live at Cuba Street Carnival & Huttstock - 2005
MC · TWR Tapes · 2005-09-26
Limited edition.
Two collective performances by Campbell Kneale, Antony Milton, Kjell Runar Jenssen, Lasse Marhaug, Per Gisle Galåen and Petter Flaten Eilertsen, recorded directly to a portable AIWA TP-SS1 mono cassette tape recorder in Wellington and Lower Hutt, NZ.
DEL
Dog & Mole Tape
MC · Xerxes Records · 2001
Limited edition.
Was to be a split cassette with somebody else, but when they never delivered their material it was extended to a full DEL release.
Xerxes is the best cassette label from Japan we've ever worked with.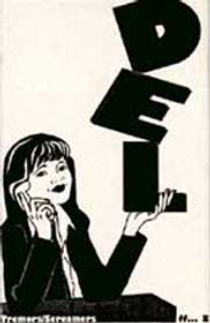 DEL
Tremors / Screamers
MC · Freedom From · 1998
Limited edition of about 50 copies, half of which came in paper bags that looked pretty neat.
Recorded in 1997 with Sindre Bjerga of Fibo-Trespo as a guest. Cover drawing made by Emil Hagstrom of Cock ESP fame.
This one was reissued as a CD-R by Gold Soundz in 2004.